Got an idea for a business but don't know where to start?
Been rollin' solo for a while and need to freshen things up?
Sick of the day job but in need some inspiration?
Allow us to introduce Gefachella, the Isle of Man's first grass roots start-up business festival.
Starting out on your own can be a pretty scary time. So dust off those big ol' boots and start walking your own path, because you're now in control of your own destiny.
Wow, intense much?! Sounds pretty lonely to us… Enter Gef.
Your friendly neighbourhood Mongoose is here to take hold of your hand and help you walk that big scary path to greatness. Think of us as the Scarecrow to your Dorothy, the Ryan to your Seth or the Dionne to your Cher.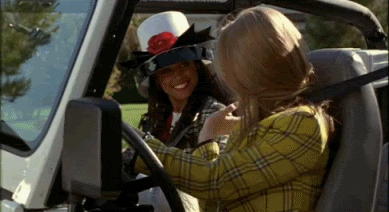 "Stop. Collaborate. And Listen"
On April 20th we're launching Gefachella; a no B.S. business start up festival, built for founders, by founders.
Gefachella was born from the progressive ideology that collaboration is better than competition, and promises to be a the perfect platform for networking, information, knowledge sharing and education, with a little bit – scrap that – a lot of party thrown in for good measure.
To help us out, we've assembled a crack team of entrepreneurs, starter-uppers and seasoned pros who've either been there, done that or are right there in that boat with you. Because we believe that those best placed to give help and advice, are your peers and contemporaries, not open collared billionaires #motivational
Gefachella is a showcase of the diverse force of Isle of Man based founders, entrepreneurs and creatives; whom wholeheartedly believe that through collaboration and the sharing of ideas we can create better ideas. Growing together as a collective, rather than going it alone.
Wait, will there be free pens?
We know what you're thinking… You've been to a million of these things, and yeah, the goodie bag is pretty sweet, no running out of pens for the foreseeable huh? Well forget about the pens, in fact, screw it! We hereby declare there'll be no free pens! Yeah, bring your own pen!
Whether you're taking the first steps towards launching your business, you're already on the road to riches or even if you just have an idea; we're here to help and support the next generation of Isle of Man based founders succeed whilst showcasing the Island's already vibrant, creative, entrepreneurial and cultural scene.
Diaries at the ready…
Interest piqued? On Friday 20th April, from 13:00 'til late, we're taking over Unit 1A Village Walk, Onchan – for those of you with a memory better than ours, it's the old Shoprite store.
It's a little rough, raw and jagged at the edges, but we figured it channelled that start-up adventure vibe a little more than those glossy white columned buildings we're so accustomed to.
To register your interest and to be the first to know about tickets to our inaugural event, head to gef.im/gefachella
---
We'd like to take this opportunity to thank Isle of Man Enterprises for loaning us the incredible space, to Foraging Vintners for licensing the venue on our behalf and to Bridge Angel Network and the Department for Enterprise for helping us make this event a possibility. We'll be sharing more from our brilliant event partners next week.